We do much more than just printing. From simple projects to complex projects we have you covered. Last week we covered several binding, stitching, and folding techniques that we provide. In this week's blog, we will continue to discuss additional custom finishes that we provide at Accent Group Solutions.
Cutting
Guillotines: Papercutting guillotines are used to cut stacks of paper. The guillotine cutter can be an automatic or manual device. The cutter will have a clamp to hold the paper or substrate in place and will also have a back gauge to control the position of the cut.
Die-Cutting: die in the printing world means a very thin, razor-sharp steel blade. The steel has been prepared to a shape or pattern. The die will cut the substrate into the shape of the blade.
Round Cutting: This process will round the corners of your paper or substrate that you have printed on.
Drilling
The drilling process is exactly what it sounds like. Using a rotating bit, round holes are cut into the paper.
Tabbing
The tabbing process is used for folded self-mailers. You will normally see a round adhesive tab that will close a piece of direct mail, to ensure that it doesn't open and get damaged in the mail.
Shrink Wrap
Shrink Wrap is a polymer plastic that shrinks when the heat is applied to the plastic. Shrink wrap is often used in printing to wrap catalogs, letterhead, notebooks, and many other items. When these items are shrink-wrapped it doesn't allow them to rub up against anything to get damaged. It also keeps the printed items from getting dirt or moisture on them while shipping.  
Laminating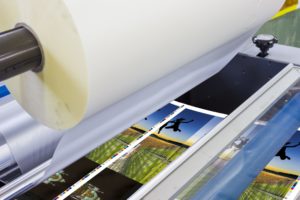 This process is when printed papers are enclosed by two sheets of clear plastic film. There are several different thicknesses you can choose from when laminating. It is up to the project on the thickness that you will choose. If you want to have a thick protective sleeve, then you will pick a higher mil to use for the lamination process. This process is often used for pages of a book that you will be showing to multiple people or if you have something that will be outside, if it is laminated it will last longer.
Coating
Aqueous Coating provides a high gloss on printed pieces. It is also used to protect the paper. This process is great for postcards. It protects the card from scuffs while going through the mail system.
UV Coating is a very glossy coat. This process is cured on a printing press with ultraviolet light. This is a great project to have deep colors still look like they are wet. This is a great technique for photography books or catalogs.
Foil Stamping
Foil stamping requires heat, pressure, metal dies, and foil film to complete the process. This process is used a lot for event invitations and holiday cards to make certain words or shapes to stand out.
Embossing
Embossing presses an image into paper or a substrate. This is often used to make text, or a logo has a 3-dimensional design.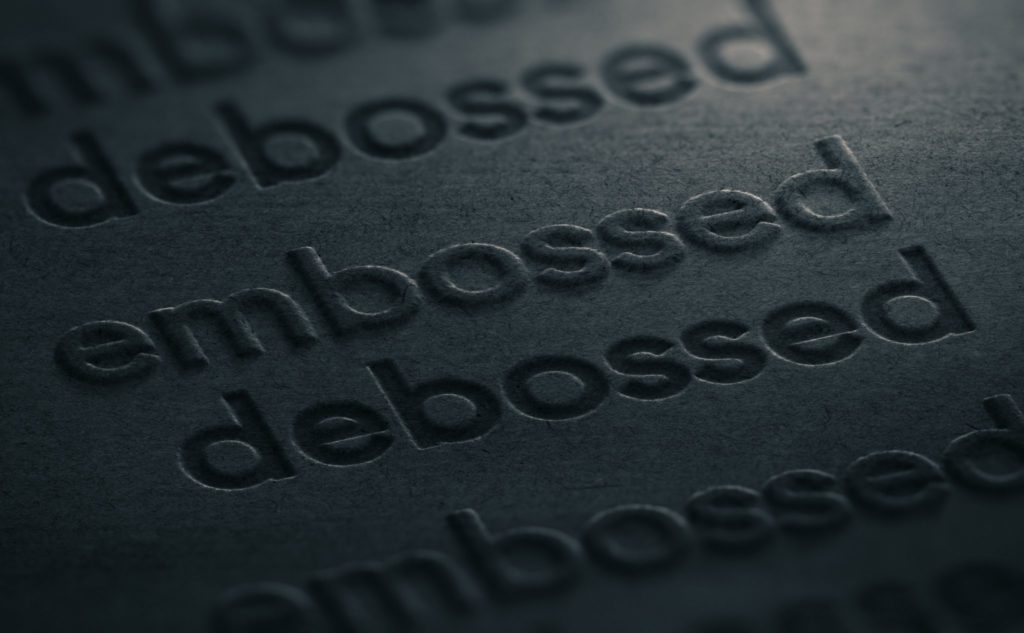 As you can see after the last two blogs, we have several custom finishes for our customers to choose from. Whether you are looking for print, custom finishes, or fulfillment, Accent Group Solutions can handle all your needs. With our exceptional service and ability to find custom solutions, we put your business needs first and become an extension of your team. For more information visit our website www.AccentGroupSolutions.com or call us (314)965-5388.