Fulfillment is a big part of our business that continues to grow. Starting up and managing fulfillment along with your company's other duties can be overwhelming. Our fulfillment center in St. Louis has the experience and tested processes in place to easily handle your fulfillment needs. Don't get bogged down by learning an entirely new industry and allow us to handle your fulfillment needs.
Print on demand (single – smaller quantities) POD is a great option for many print runs. You have close to zero obsolete inventory. You can make edits between the print runs. Your cash flow improves as well.
Container management: Sometimes buying in bulk on products is the only way to go. Accent can manage your containers, add your inventory to our warehouse management system (wms), set reorder points on these SKU's with your guidance, and you are ready to sell your products with centralized distribution.
Warehousing (bulk, commercial) Accent manages hundreds of thousands of SKU's for our client's behalf. Some of our clients have long term storage needs and many of our clients turn and replenish their inventory monthly.
Fulfillment (pick-n-pack, custom, contract assembly) We offer different fulfillment models for our clients depending upon their needs. Our one-to-one box machine enhances the customization of our kit offerings for our clients.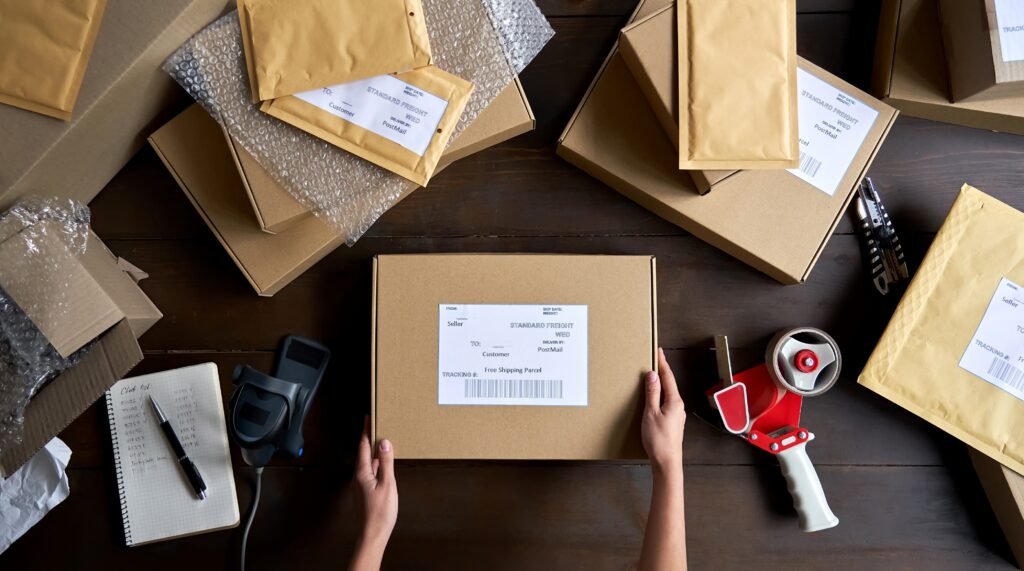 No matter what your fulfillment or inventory management needs, Accent Group Solutions can offer a customized solution to take your business to the next level. Let's start a conversation today to see how we can partner for all of your fulfillment and management needs!