With Thanksgiving being this weekend, we thought there is no better time to introduce our team to you.  We are thankful for each and every one of our employees!  In this week's blog, we will introduce you to each of our leaders at Accent Group Solutions.
Leadership
Our leadership team has grown up in the industry and is privileged to play a role in helping clients achieve excellence. As the third generation working in printing, warehousing, and fulfillment, we put our years of experience to work for our clients.
Erica Hughes- CEO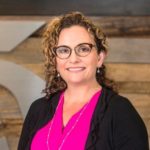 Our CEO and Owner, Erica Hughes, has served in the space of printing and distribution her entire career of 26 years. Her leadership role for both public and private companies allows her to merge the best of both worlds into Accent. Throughout her 14 years working with a public company, she grew from an estimator to a division president, to become the only female regional vice president. Her "why" strongly shows in the family-centric, inclusion-centered, dog-and-child-friendly culture at Accent.
Jason Hughes – President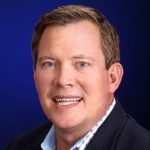 Our President, Jason Hughes, has the same last name as our CEO because they are a dynamic husband-and-wife team. He has spent his career of 26 years in printing and distribution stemming from his education in graphic arts. His creative strengths and artistic talents excel at Accent through his sales and management responsibilities. Since his career started in digital printing, his expertise provided him the opportunity to lead the Midwest market by introducing eStore solutions to our clients. If you can't find Jason in his office, you might find him touring the Accent campus on his minibike or visiting one of our amazing Special School District students.
Core Team
Our team brings a wealth of experience from various parts of the industry and stands ready to help make your next project shine.
John Cline – Fulfillment Specialist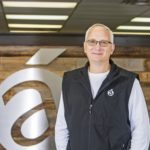 Our Intelligent Fulfillment Specialist, John Cline, has been in the industry for 34 years. Managing a 162,000 square foot warehouse is no simple task, but John makes it look easy. No matter if you are storing oversized equipment or a small table tent at Accent, John takes ownership of our client's inventory.
Erin Hogan – Project Manager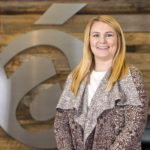 Erin's academic background and student experience are put to use in the development of our Executive Function Planners. She is a highly organized strategic thinker and we're proud to have her on our team.
Craig Lorenz – Senior Account Executive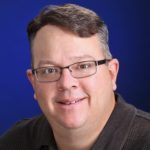 Craig Lorenz's 26 years of experience bring invaluable knowledge and ideas to our clients. Whether it's a small printing project or 300 SKUs to onboard, Craig's approach exceeds our client's expectations. His knowledge and addiction to youth sports always makes for fun office entertainment.
Liz Kelley – Publishing Expert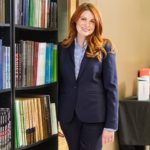 Liz is passionate about family genealogy and amazing historical events. She is a natural at our mission to provide the best value in book printing for the self-publisher. It is her belief that great customer service begins and ends with personal attention.
Andrea Garrett – Retail Account Manager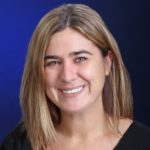 With many years of experience onboarding new clients and workflow integration, Andrea specializes in serving our retail clients. A few great ways to save money are to eliminate obsolete rates and reduce the number of packages shipping out in the field, and Andrea excels in these areas.
Yeti – President of the Accent Mascot Club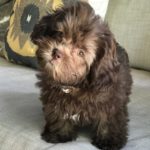 You might look at Yeti and think she's a stuffed animal, but she's actually the president of the mascot club! She and other club members are often found wandering the halls reducing stress levels, serving in a space with many deadlines.
As you can see our team has many years of experience and ready to help our clients in every way.  If you have any questions about the services that we offer at Accent Group Solutions feel free to call any time and speak with our staff or visit our website.  We are here for our clients!