Our printing company in St. Louis has a rich history in the industry. We're proud of our roots and reflect on the amazing evolution of our industry over the years.
We have taken the lessons of our past, lovingly handed down from our grandparents and parents, and infused modern business practices to create a culture of inclusion. From generation to generation, Accent is all about family.
1946 – Our grandfathers joined forces to start a printing company.
1948 – They established their first official building in Kirkwood, MO.
1990 – Our parents took the helm of the company.
1992 – The third generation (that's us!) joined forces.
1998 – The company went public.
2003 – We acquired three businesses and became Accent Group Solutions.
2016 – Accent began work with Special School District providing a workspace for young adults to learn soft skills and job skills for future employment
2021 – Proud recipient of the St. Louis Business Journal Philanthropic Award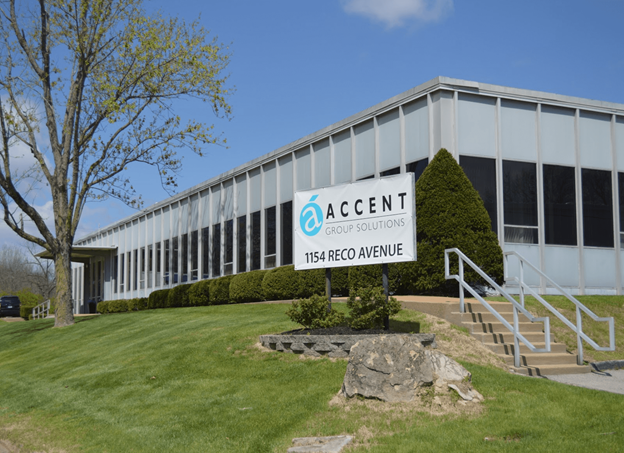 Put our years of experience and knowledge in the industry to work for your print marketing and fulfillment needs! Accent continues to grow and expand to better serve our clients, our team, and our community. Let's start a conversation today to learn how we can take your business marketing and processes to next level!