Consumers are inundated with marketing. From billboards to print ads to online ads to radio ads – advertisements are all around. With your print marketing you have to find a way to cut through the ad "noise" and stand out. Our print marketing company in St. Louis has a fantastic and experienced graphic team that knows the ins and outs of helping your print ad stand out. Check out some of the unique ways Accent Group Solutions can bring your print marketing to the next level!
1. Stand-Out Graphics
The graphics of your print piece is a big deal. The main images and design can either draw consumers in or make it easy to turn a blind eye. The graphic work should make sense for your business, product, and specific promotion you're focusing on.
2. Mix Fonts to Create Focus
Fonts can help lead consumers to draw conclusions on what information is most important. A bold, larger, or different font helps the main focus of your piece stand out. That is likely the first words the consumer's eye is drawn to, therefore the words that help consumers decide whether it's worth reading more or not.
3. Use Consistent Branding Techniques
Any marketing piece that is produced should include branding for your business. Wither it be your logo displayed on the print or your brand's coloring and style, it's important that consumers know what brand is associated with this print material.
4. Give Enough Information but Not Too Much
The purpose of a print piece is to tease information. That means you shouldn't spill all the beans about your sale, product, company in one piece of marketing material. Your piece should showcase tidbits that are important to consumers.
5. Tell Consumer Next Steps
Call to actions are vital to include in your print marketing material. If you don't tell consumers what action you want them to take, they are left to draw their own conclusions or even worse, feel like they are left in the dark so they take no action.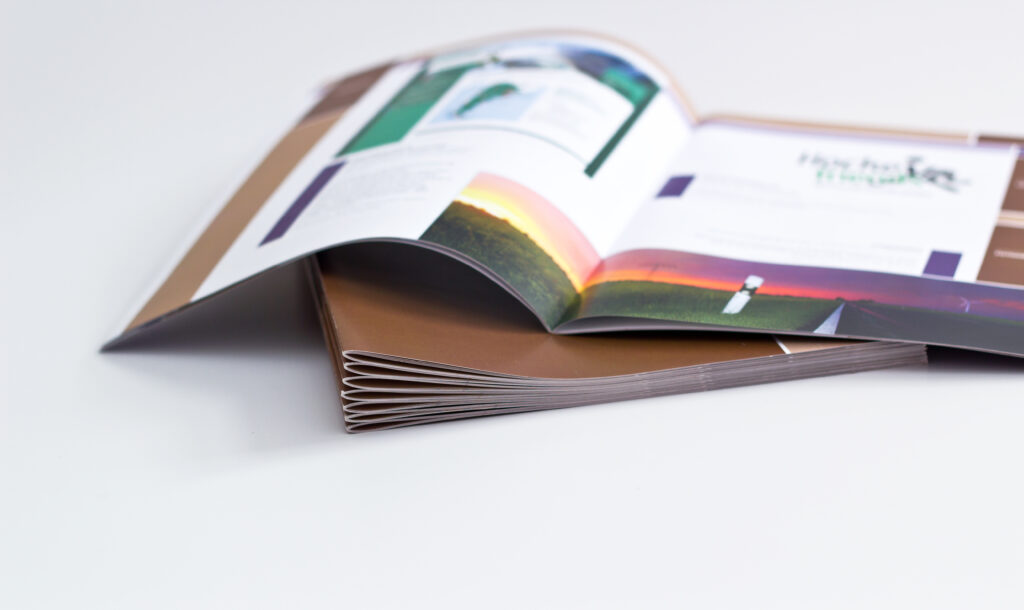 What are you waiting for? Put our team's experience in print marketing in St. Louis, MO to work for your business. We'd love to talk about your business goals and brainstorm ways we can bring that vision to life through effective marketing with print. Let's start a conversation today!