Warehousing takes a lot of staff, specific processes, and physical space. We take that burden off your shoulders and handle your warehouse and fulfillment needs. Save money, save time, and safe space when you outsource your fulfillment resources. It's a win-win for your business! You can take advantage of more funds, time, and space when you partner with Accent Group Solutions. Learn more about our warehouse service:
We have what it takes to supply and ship for national campaigns across multiple locations. Our warehouse and fulfillment sectors of our business are a core of what we do. That means we put a lot of resources into having the best and most productive processes in place! Accent partners with our clients by streaming all types of orders (eCommerce, transfer, retail and wholesale orders) into one system for the pick, pack and ship process.
Handling your own fulfillment needs internally can be a resource drain. A lot of time and energy are spent to monitor, manage, and ship your goods to your clients. That burden can be lifted off your employees to allow your staff to focus on the core of your business.
Our facility is located in St. Louis, Missouri and our central United States location makes shipping a breeze. Logistically, we can easily move product across the United States and even around the world in a timely and cost effective manner.
We consistently analyze our processes and expenses to ensure our clients are getting the best deal for their fulfillment needs. In fact, we've saved our clients half million dollars in freight with our services.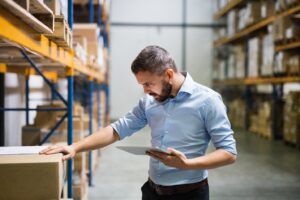 Are you ready to save your business resources? Our fulfillment warehouse in St. Louis, MO is here for you! We partner with your business to meet your exact warehouse and fulfillment needs. Let's start a conversation today!